Published on May 04, 2020 by:
Can you pitch us your company?
Abwaab, the latest online learning platform in MENA, allows secondary school students to learn at their own pace, test themselves and get ahead with our expert tutors anytime and anywhere. By offering concept-based video lessons, visualized learning journeys, continuous assessment, and performance-tracking features, we are changing the way students learn outside the classroom. Our mission is to improve the out-of-school learning experience for Arabic-speaking youth by making high-quality education accessible to each and every student regardless of socioeconomic background.

What was the context of your fundraising decision?
We raised an initial round of USD $2.4M before launching our product. We were founded in September 2019, raised funds pre-product and closed the round in Jan 2020. Beta tested between Dec 2019 and Feb 2020, launched our product on Feb 2nd 2020.
How did you prepare for your fundraising roadshow?
I worked on the pitch deck myself and received advice from my ex-colleagues at Uber as well as other external advisors from San Francisco, Amsterdam, Dubai and Amman on structuring it in the best way possible. My investing partner Rami AlQawasmi, founder of Mawdoo3.com, helped open doors to many investors in the MENA region and Europe.
Since we were raising pre-product, the main focus of the deck was the opportunity, the solution and the team we had.
Once started, what was fundraising the roadshow like?
We were fortunate to close the round very quickly and raise a decent amount of funds. I'm also very proud to have 7 current and former Uber execs on board as investors. The entire roadshow was done by myself as a founder. During my 4 months of fundraising, I contacted tens of people from all around the world. Many deals were closed over the phone while others required me to travel to cities like London. Our focus was to get institutional investors beyond only angel investors given that our round was oversubscribed and we made sure to get the right investors who could add value onboard.
What are the main feedbacks (good and bad) you received from investors?
When we initially started pitching, our idea was still not fully developed. We knew that there was a problem that needed to be solved and a major gap in the education market in our region but we didn't have all the details of our solution fleshed out at the very beginning. The more investors we spoke to, the more our idea started coming together. Investors were asking us the right questions which helped guide us to reaching the right conclusions ourselves.
One question that really got us thinking and has even impacted the way we make decisions today at the company is: What specific problem are you addressing & how are you solving it? Whenever someone in the team pitches a new idea, be it a new educational stream or new product feature, we always try to discuss it through the lens of that question.
Is there one anecdote you want to share with the community?
When we started developing the idea behind our product, we were unsure about the specific direction to take in terms of the type of educational content to produce or which specific audiences to target. Instead of making assumptions, we tested our different options out and hosted a series of focus group sessions with different target group members to ensure that we are building a product that is solving a specific problem. The lesson learned here which is something that I would advise any entrepreneur is that you should never be reluctant to test your idea out. Always throw your idea out there to see if it sticks and don't rely on assumptions.
What advice would you give to other entrepreneurs who are considering a fundraising operation?
Fundraising operations are very time-consuming so the biggest advice I would give any entrepreneur is to manage your time wisely. It was my first time fundraising in over 5 years so it definitely took a lot of my time. Time that I could have invested in building the product, engaging with users, and focusing on the team. I would therefore highly recommend that founders organize themselves during a fundraising round, keep a clean folder that has all the required documents, and have a sheet that tracks every interaction with each investor to stay on top of things.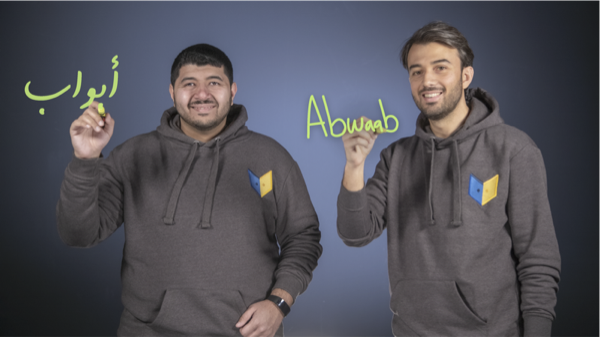 Finally, what are the next steps and challenges for your company in the next 18 months?
In the short term, we'll be focusing on three main pillars: product development, content generation, and user growth. With my co-founder Hussein Alsarabi leading our in-house tech team, we aim to continue investing in building the best technology that would put us ahead of any other competitor in the region. On a content side, our "content factory" is generating video lessons at a rate of over 350 video lessons per week and we have a solid team of operations managers, teachers, TAs, videographers and animators driving these results. We definitely want to keep this momentum going and continue ramping up the quantity and quality of our educational content. On the user growth side, we're lucky to be working in partnership with Google to optimize our growth metrics and plan to invest more aggressively on user acquisition in the coming months.
In the immediate/long term, we plan on expanding into other markets in the MENA region and invest more time and effort into the adaptive learning element that we're going to incorporate into our product through Ai and machine learning.
–
Thanks Hamdi for sharing!
Tags
B2C
VC
2020