Published on April 17, 2020 by:
Can you pitch us your company?
Hotel prices tend to drop AFTER reservations are made. Thus, it's almost impossible to obtain the best deal at the moment of booking.
Pruvo developed an AI-Driven hotel price monitoring service that takes existing hotel reservations, tracks its price and helps travel companies and travelers obtain the best hotel deal.
Pruvo's services are available for travelers at pruvo.com (or on the Appstore / Google Play) and for travel companies at Optimize.pruvo.com and help them increase their profitability by rebooking when the market price drops.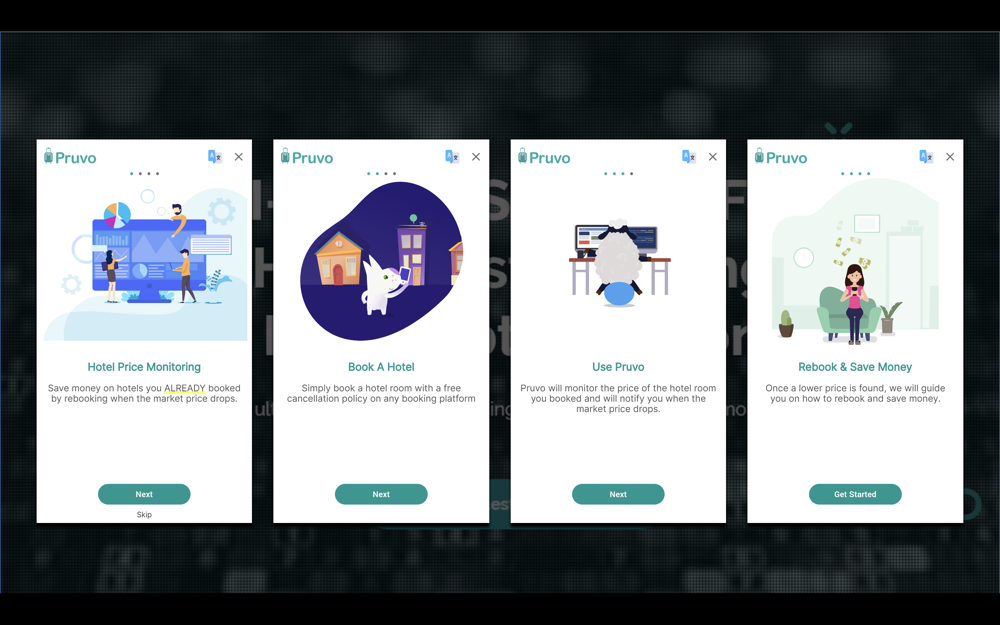 What was the context of your fundraising decision?
In the last 2 years, we have dedicated most of our efforts to expand our B2C audience which has reached hundreds of thousands of users from Israel, Portugal, Italy, and LATAM.
Recently we were focusing on expanding our services for travel companies to help them increase their profitability by auto-rebooking when the price drops.
To expand our customer base both on the B2C and the B2B side, we have decided to go on another fundraising round and scale our business audience and improve our algorithms.
Fundraising started 9 months before the end of the runway to have enough time for unexpected situations.
How did you prepare for your fundraising roadshow?
Top 3 activities were: Business plan, deck, Database.
One of the most important things in a fundraising process is to have a solid business plan that takes into consideration as many parameters as possible. From my point of view, it is crucial to build a business plan by yourself from scratch. This is the only way to really understand your business and to be able to protect your plans on investors' meetings. It took us one month.
Once you are ready with the business plan, it's time to create a deck that goes through the main aspects of the business such as the problem, the solution, competition and describes the market, traction and business model. It's important to have a high-level deck with additional slides that can share more information on each slide in case there are questions from the investor. It took us two weeks.
Database – one of the most important things before reaching out to investors is to prepare a list of potential investors, companies they invested in, ticket size, etc. Preparing the database will save you a lot of time during the process of reaching out to investors. It is crucial to keep a record of all your interactions with investors in a CRM or excel sheet. I have used an excel sheet but there are plenty of great CRMs for fundraising. I suggest choosing the tools that fit your needs and that won't cost you much money. It's important to keep all those records for the next rounds so I suggest going on a solution that lets you keep your database for future use. It took us one month and a half.
Once started, what was fundraising the roadshow like?
Fundraising is a time-consuming task that took at least 70-80% of my time and during several months (our roadshow from start to finish lasted 8 months).
It is crucial to delegate as many things as possible to your team so you will be able to dedicate all of your time to the process. In the recent round, I have reached out to hundreds of investors and had more than 100 meetings. Also, I have decided to outreach to investors I knew that will not participate in the current round just to create the network for the next funding round.
We have decided to focus mainly on international investors.
What are the main feedbacks (good and bad) you received from investors?
I believe that running a startup and especially fundraising puts you in a position of constant learning. As such, it is important to summarize every meeting you had and review every feedback you received and learn from it.
For example, one of the things I have learned is the importance of showing your company vision, where do you see the company in 3-5 years from now and why you are the right team for the mission. Try to look from the investor point of view and make a pitch that convince them you can make it a huge success. Don't wait for them to ask why you are the one.
I'm a big fan in the Lean Startup approach, running the company most efficiently while finding the balance between growth rates and expenses. We feel that every dollar we spend is going out of our own pockets and that is something that investors saw as a very good signal.
What advice would you give to other entrepreneurs who are considering a fundraising operation?
One of the things I have learned is how crucial it is not to look for investors but look for partners to our journey and know which investors you don't want in your company.
Saying no to investors is a difficult thing as you never know what you have lost and if you will have good opportunities in the future. But it is important to remember that having a bad investor onboard can ruin your company. It is crucial to do your due diligence on the investors before signing the investment agreement.
I reached out CEOs of companies potential investors had invested in and asked them for a short call. You will be surprised how much of them will answer and give some of their precious time to help you. It is important to understand what is the value they bring to the company in addition to funds. Try to understand what are the good and bad things they can share about them.
Finally, what are the next steps and challenges for your company in the next 18 months?
I believe that the most challenging thing at the moment is overcoming the current crisis in the travel industry due to the COVID-19 at the same time demonstrating significant growth on our B2B & B2C channels.
The Pruvo team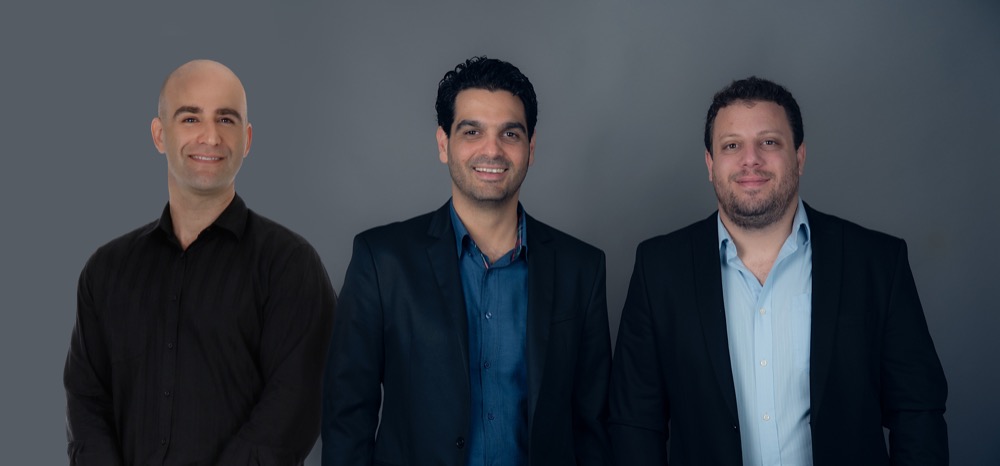 –
Thanks Itai for sharing!
Tags
Seed
B2C
VC
2020
Artificial Intelligence
E-Commerce
Hospitality
Internet
Travel